J. Broussard's History
In the fall of 2000, J. Broussard's opened in a former Elk's Lodge building on Main Street in Downtown Columbus, Mississippi with Chef Joseph Broussard in the kitchen, and his wife Mary hosting guests in the dining room. A family run establishment garnered the interests of Columbus' foodies. We became a popular destination for locals to celebrate birthdays, anniversaries, or just a much needed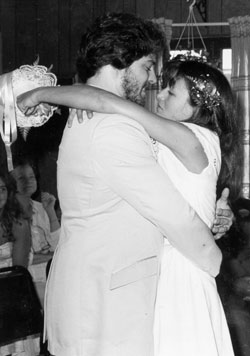 night out.
Following the death of Joseph in 2006, his daughter, Beth Broussard Rogers assumed responsibilities in the kitchen.
Now a second generation family establishment, Mary still hosts guests in the dining room and Beth's husband, also named Joseph, assists in the kitchen. Black Creek Farms of Columbus provides free range eggs from hens raised on home grown produce. Our local economy is important to us. Not only do we use Mississippi catfish, our catfish purveyor, Superior Catfish, is less than thirty miles away. During the spring and summer months, our own Hitching Lot Farmers Market provides a connection to dozens of local farmers that supply us with produce. We hand-cut our steaks in-house daily, as we feel this provides a higher quality steak. Springer Mountain Farms in Georgia provides us with fresh hens for the gumbo and chicken entrees on our menu; we take pride in utilizing the whole chicken.
Now in our 15th year, we are reminded of how lucky we are to have an amazing group of locals who dine with us and travelers we see routinely; they are what allows our business to thrive. We take the utmost care in assuring
t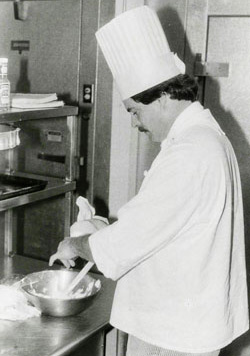 hat we put equal thought and effort into each course we prepare for you. All of our dishes are prepared thoughtfully, "from scratch", and with fresh local ingredients when possible. Whether it's our Cajun Shrimp Toast appetizer, our crisp Caesar Salad, our Shrimp Creole, or our Caramel Pecan Blondie with cinnamon vanilla ice cream, know that we've spent years perfecting the bites we give you. Each dish has a story. When you eat with us you are not just dining out, you're becoming part of our family. We are feeding you the same food we feed our families…the food we love…the food of our soul.
A Note From Our Chef
Thank you for coming to see our webpage! We hope to keep it updated with our changing seasonal specials and to help you know about our special holiday menus and events. Life is full of love when you get to spend it doing something that makes your heart happy. I'm so fortunate to cook for such a wonderful crowd of people.
Very often people ask me where I went to cooking school. Growing up in a restaurant family, "cooking school" started very early, my knife techniques getting corrected at age nine or ten and watching my parents cook plenty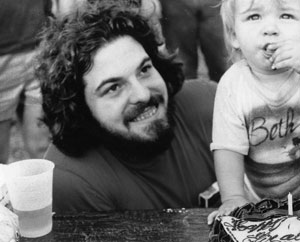 of meals. My father was trained to cook by working his way up through various New Orleans institutions, the "school of hard knocks", he liked to call it. I did attend MSU, but to receive a BA in Anthropology. It was around the time I finished my degree that I remembered one of the pieces of advice my parents had given me, which was to try my hardest to do something that made me happy……not that made lots of money, or was impressive to someone else…just for me. And what makes me happy is to cook. I had spent my college years waiting tables here at J. Broussard's and teaching myself to cook in my apartment…..before that I was teaching myself to cook in my parents' house (leaving the mess for mom, hehe). Towards the end of college, I started cooking with my dad at the restaurant….by that time I was old enough to realize I didn't know everything (you know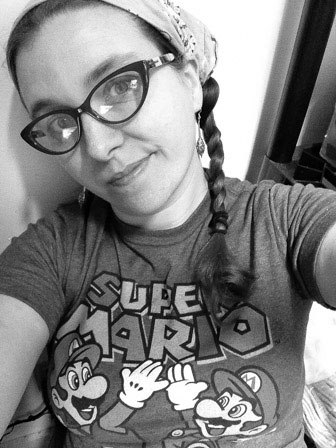 teenagers!), and I tried my very best to learn everything I could. Ready to make a move after college, I was lucky enough to get a job at a prestigious restaurant in Memphis called Tsunami for a time, making salads, bread and desserts for an upscale pacific rim themed menu. That job showed me new ingredients and introduced me to small scale farmers growing amazing produce.
Upon my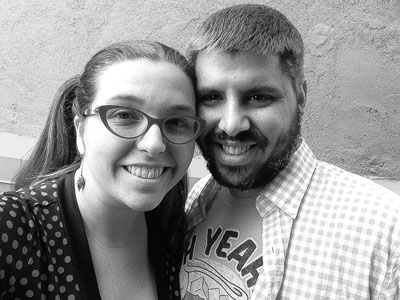 move back to Columbus, my husband, mother and I started searching out local growers to provide the restaurant with outstanding produce. It's taken years of effort, but thanks to a revitalized local farmer's market and a renewed nationwide interest in farm to the table meals, we have been able to establish relationships with a dozen local farmers. We want to make this a community restaurant. We have a local potter that makes some of our plates, and we try to find ways to volunteer with groups like the Humane Society and Camp Rising Sun, because we are more than just a restaurant from a big out of town chain. Our staff is small; we have the same people here on Tuesday that we do on Friday, each caring about the service, the food, the atmosphere. We are a product of our roots, and with the local farmers we know…..those roots are delicious.